About this course
Have you always wanted to make your own knife? In this course, master bladesmith Owen Bush will show you that making knives at home is both doable and wonderfully satisfying.
Let him guide you through the tricks and techniques that will allow you to finally head out into the woods with a knife you made yourself. 
You'll learn how to shape a blade with an angle grinder, how to shape and fit the handle, and finally how to sew a leather sheath. You won't need to heat any metal to make this knife. We've specially designed this course so that you can do it all at home with affordable tools. 
Meet your new teacher
Owen has been one of the world's leading bladesmiths for nearly a quarter of a century. His passion for the craft is deeply rooted in his fascination for the human condition and our need to make things with our hands. He's particularly interested in the blades of the Viking and Saxon era and much of his work consists of making museum quality Viking and Saxon swords seaxes, axes and knives - www.owenbush.co.uk
Meet Owen Bush
What our students are saying:
Adam Merrel used the course to make his first knife, which he wants to use for spoon carving projects:
"
Having never made something like this before with an online course I was excited to give it a go but a touch apprehensive if I had the required knowledge to pull it off (I've never used an angle grinder for example). I had my nervousness dispelled completely thanks to Owen's concise and clear instructions and enthusiasm. I found the course thoroughly enjoyable and it has inspired me to make more things with my hands!"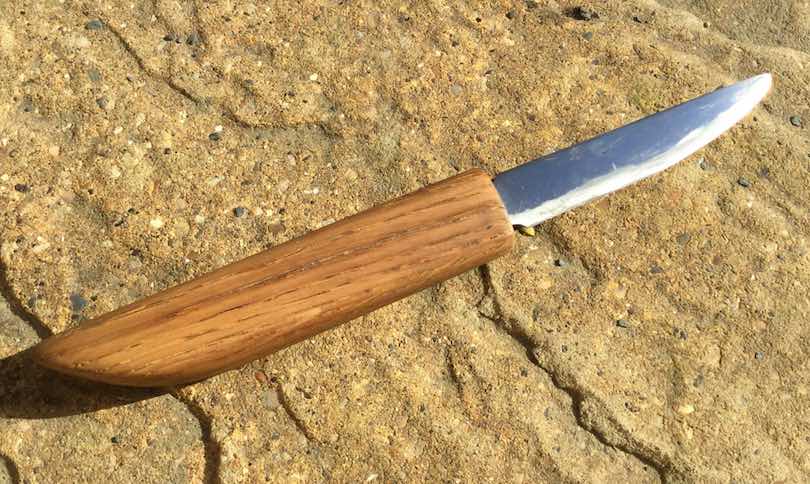 Who is this course for?
This course is for anyone who wants to learn to make their first knife at home. The knife you will make is very sturdy and ideal for taking on camping trips or for carving and splitting wood.
What you need
You don't need any prior experience to do this course. The main tool you will need is an angle grinder which you can buy from any hardware store for as little as £30. You will also need safety goggles, a mask, gloves, earplugs and a few other very basic tools.
What's Included in the course?
This course has been specially produced by our team of BAFTA and EMMY-winning filmmakers.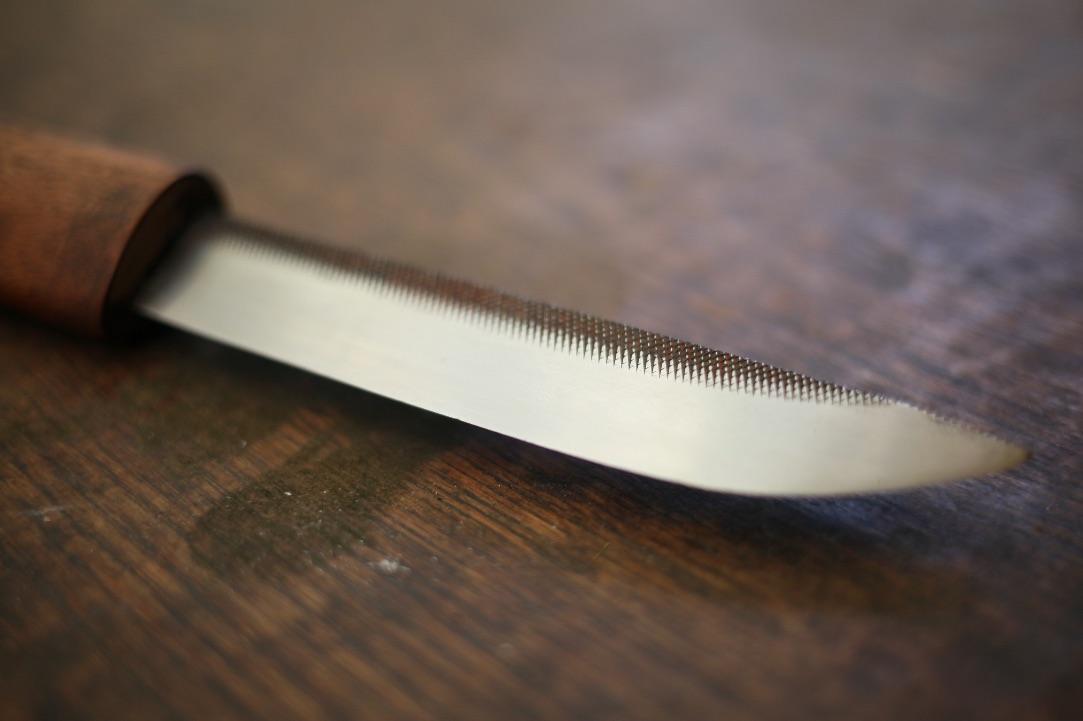 Shape the Blade
Learn to shape and knife-blade using an angle grinder and hand-polish it to a mirror finish using sandpaper.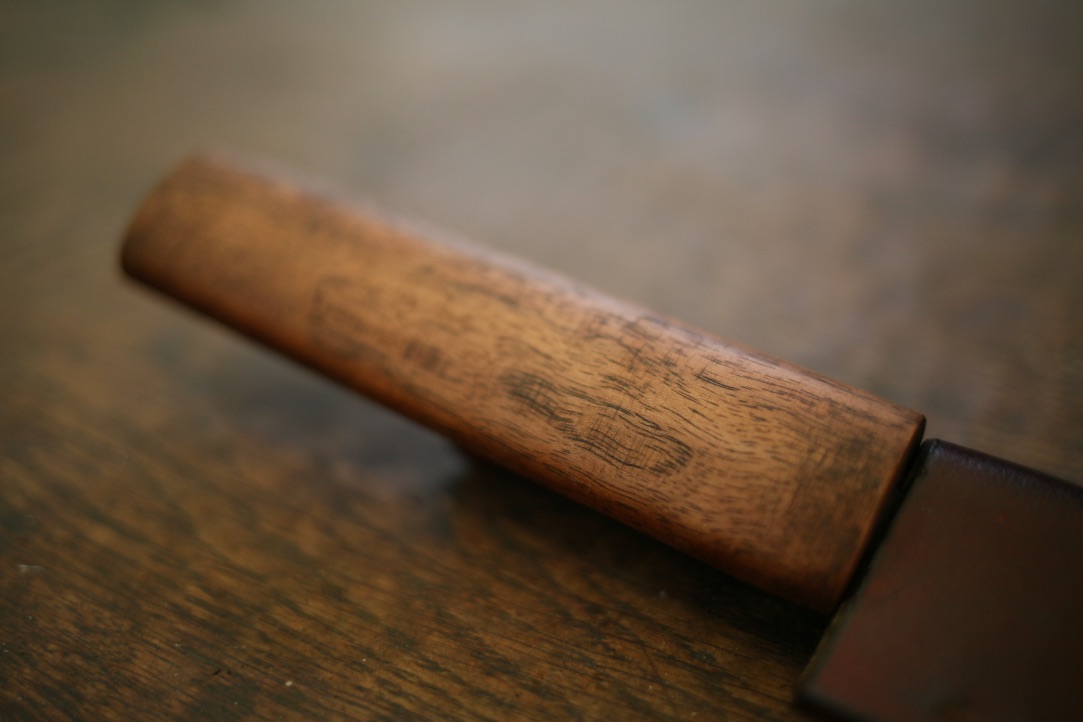 Make and Fit the Handle
The blade is only half a knife. Owen will show you how to craft and fit a wooden handle using simple tools and techniques.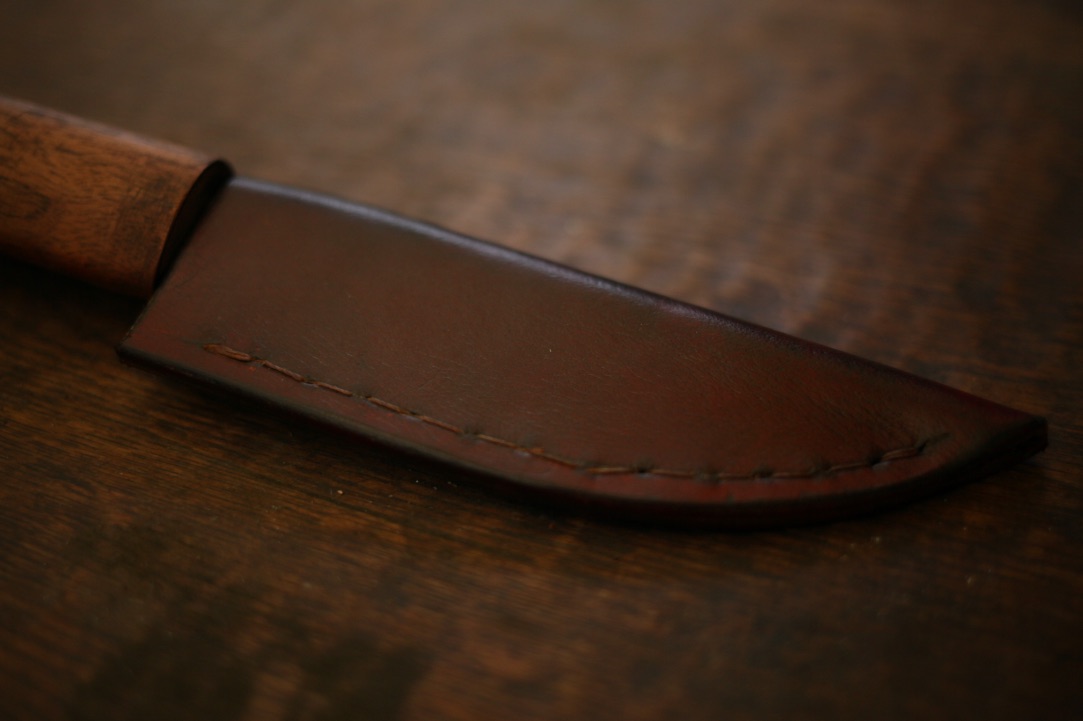 Sew your sheath
Owen will teach you how to make a bespoke leather sheath for your knife that protects the blade and completes this project.
What our students are saying:
"I saw Forged in Fire on TV and wanted to try knifemaking myself but a lot of courses were way too expensive. This was just what I needed to help me get started.'
Karen S.


"Great course, stunning video and even I managed to make a great knife (if I say so myself!)... highly recommended"
Martin M.
FAQs
When does the course start?
Our courses are online and you can access them at your own pace whenever you like.
How do I watch the course?
You can watch our courses online through any browser. If you're on your mobile or tablet you can also watch them via our app, which is called Teachable.


How long do I have access for?
When you buy one of our courses you get lifetime access from any device you own!
Can I take the course if I live outside the UK?
Yes! Our courses are available globally.


What if I'm unhappy with the course?
If you are unsatisfied with your purchase in any way, contact us in the first 14 days and we will give you a full refund.
Are materials and tools included?
No, but all of our courses are designed to be done with affordable tools, many of which you'll already have knocking around. Our courses come with extensive course notes which will show you how to get everything you need with a couple of clicks.